Hard to believe that summer is over and that it has been 10 years since the World Center tragedy. Throughout the nation there will be remembrances of that frightful day when life ended for so many. Here in the desert there will be a myriad of events from the flower ropping at Palm Springs Air Museum, to the Veterans golf tournament and luncheon at Westin Mission Hills honoring Maj. Gen. John Bianchi benefiting the USO.
I will be attending the 6 PM Red carpet screening of "Telling Nicholas" the Emmy Award winning film about 9/11 on 9/11. It is a heart breaker but one everyone should see. Director James Ronald Whitney will conduct the q&a following the screening at The Camelot theatres in Palm Springs and will attend the VIP reception. Funds from the screening will benfit Variety Childrens Charities in Palm Springs.
On a lighter subject, the popular ACT for MS holiday event Christmas Tree Lane comes to The Gardens on El Paseo and El Paseo Village this year - making it available as a community fundraiser to help those who have multiple sclerosis in the Coachella Valley. The gorgeous Christmas Trees created by top designers in behalf of some of our top celebrities will be sold at the invitational live auction and reception at The Gardens that precedes the Silent Auction which continues in selected stores in The Gardens and El Paseo Village for the next 10 days. Details of celebrities and participating stores will follow on this blog so stay in touch and check for our next posting. However here's a tip you can count on - Jack Jones will be our Celebrity Host, adding his talent and humor to the annual Christmas Tree Lane. Kudos to Carolyn Williams, Event Chair, and Sara O'Flynn from The Gardens and El Paseo Village for all their hard work to make the event a memorable holiday occasion in the Coachella Valley.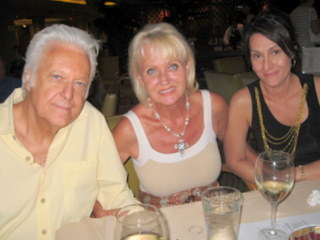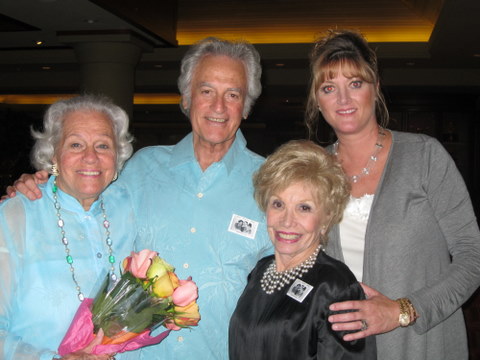 Incidentally ACT for MS gave this summer's best party in terms of fun, fun, fun. As Scott Kiner said, "This is so much fun you should do it every month during summer!" It was fun because it was at beautiful Mission Hills Country Club with delicious food and libations, sensational music by Bill Marx and some of the top musicians in town and the added surprise of board member Jack Jones adding his vocals and even some scat.
Check the link for a sample of jamming and cool jazz on a hot summer day at its best (coming soon) - and be sure to attend the event NEXT SUMMER!